For the second time in one month, a new Technical Preview release is available, this time it's version 1902.2.
This release contains the following new features.
Additional languages for Office 365 updates
Integration with analytics for Office 365 ProPlus readiness
Improvement to phased deployment success criteria
Improvement to enhanced HTTP
Once downloaded, right click on the update and choose Install Update Pack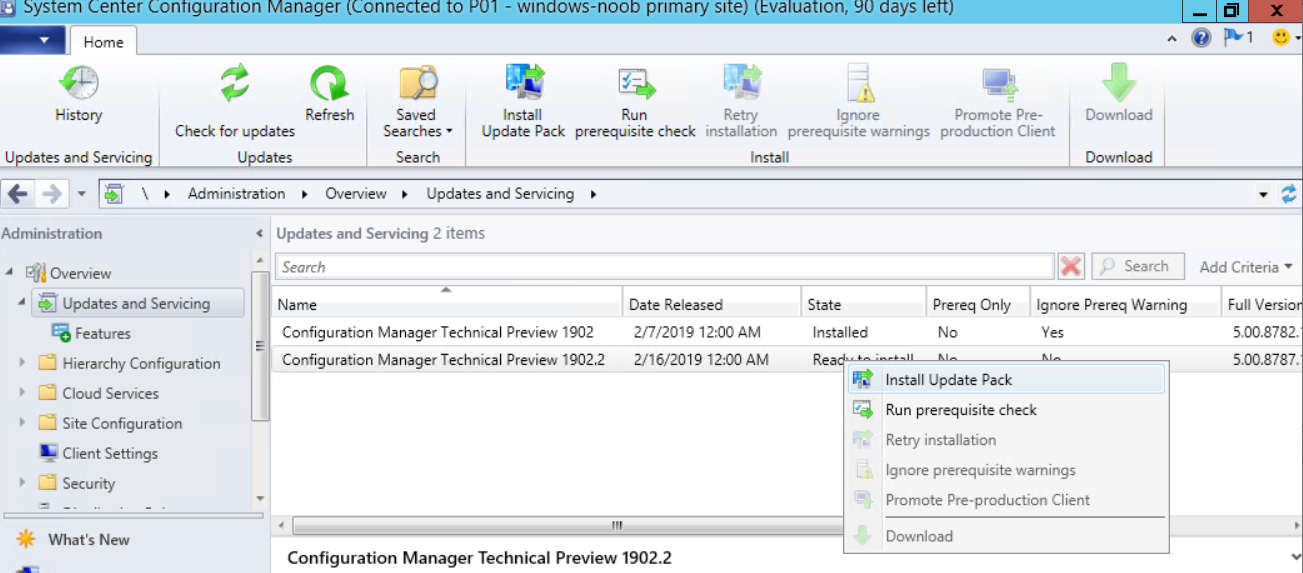 After completing the simple wizard the installation will get under way. Once the upgrade is complete you'll get a notification to upgrade the console.

Click on it to install the new console version. And after a while, it's done.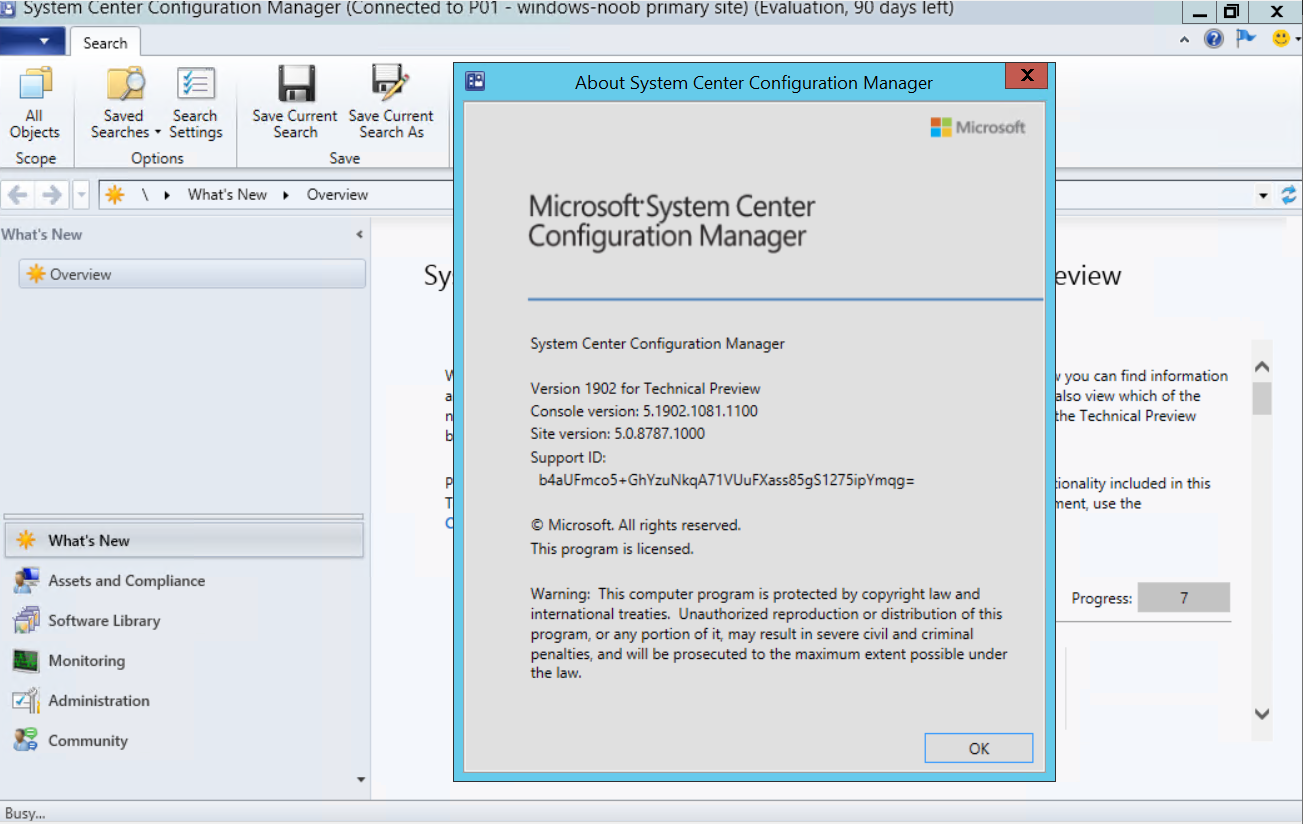 and here's my upgrade history